Chenzhou-Families
---
Support Chenzhou Families Emergency Fund
Please keep our Chenzhou children still living in the Chenzhou orphanage, the orphanage staff and the people of Chenzhou in your thoughts and prayers during this very difficult time. Due the worst winter storm in 50 years, the people of Chenzhou were without electricity for over ten days!

---
"Respect your elders... love your children...
This is the Chinese way of life."
- The Official Chenzhou-families Motto -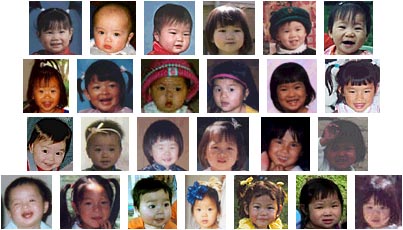 Our Chenzhou Children
A photographic compilation of our Chenzhou daughters.
---

*** Roxanne's Orphanage Visit ***
Photographs of Roxanne's July 1999 Orphanage Visit!



*** Ingun's Orphanage Photos ***
Photographs dated April 19, 1998





Chenzhou City Childrens Welfare Institute
Directory of the various sets of photographs of the Chenzhou Orphanage.





The City of Chenzhou
Directory of the various photographs and stories about Chenzhou.




Maps of Chenzhou and the Hunan Province
See some beautiful Chinese maps of the Hunan Province.

Changsha Facts Page
Learn all about the city of Changsha, the Capital city of the Hunan Province,
and the city where most of our families received their Chenzhou children.

The Hotels We Stayed In...
Learn all about the 4 and 5 Star Hotels our families stayed in while in China.

Adoption Links
Links to all of the Adoption Agencies our families have used.

China Links
Links to general Chinese related Web sites.

Chenzhou and Hunan Province Links
Links to Web sites with information about the Chenzhou area.

Martha Hackenberger's Poetry
The Poetry of a Mother awaiting her child in China.

Travel Tips & Recommendations
A source of information for families or individuals
traveling to China to bring their child home.
(*** Under Construction ***)
Our Chenzhou-families Email Community
Information & Subscription Page
Join the official email community list for the Chenzhou-families Web Site!
Before there was the Web site... there was the "Chenzhou-families" list.

***** Copyright Notice *****

All of the photographs and information on this Chenzhou-families Web Site are the Copyrighted property of the individual contributors of that property, and all rights to that property, including the right to reproduce and redistribute these items are reserved. If there is something on this site you would like to to use, copy, print, etc., please drop us an email and we will evaluate your request on an individual basis. Thank you!
See My Other Web Sites!
Thank you for visiting our Chenzhou-families Web site.
If you have comments, questions or suggestions, please email


---
Chenzhou-families Web Site was first published Saturday, July 31, 1999.
Last updated on Saturday, October 18, 2008.
---
Caught in another Web sites' "frames"? Click here.
---